Fiber Mash
Join us!
Events
Collaborative Projects
Wonder just how collaborative you could be with fiber projects? Me too!
Imagine everyone crocheting on top of something someone else just crocheted 30 seconds ago. We experimented with this idea for the first time ever as far as I know. More pics and story.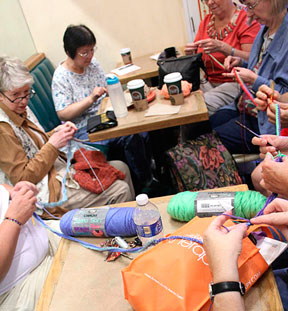 I want to float this idea and maybe find others who are already doing something like it. Another group of us are discussing it with sewing.
It's similar to quilting circles but with an even closer collaboration of machine and fiber. If this isn't clear, I think pictures will help.
All fiber methods are welcome.
Join us!
Join us on Facebook:
For Ravelry, login to Ravelry and search for the group "Fiber Mash" and join us.
Or visit or subscribe to our Google Group: