oh Mary . . . words escape me
a billboard splitting this Auckland, New Zealand community. I'm with the painter and the St Matthew-in-the-City church. more here.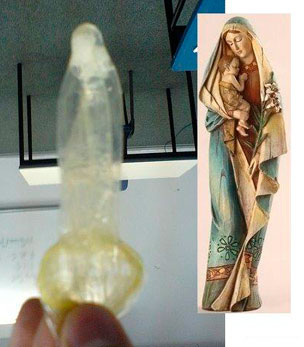 now, I've seen origami done with paper, fabric, and maybe metal. but never . . . latex.
one friend mused, "which means that his penis is shaped like ...".
tiny bit more of the story here.
December 2009